by Emily Arnold McCully
One spring weekend four years ago, Lale and the friends she calls the Andrews Sisters gathered on the Brown campus for the 55th reunion of the Class of 1961, of which she is an honorary member.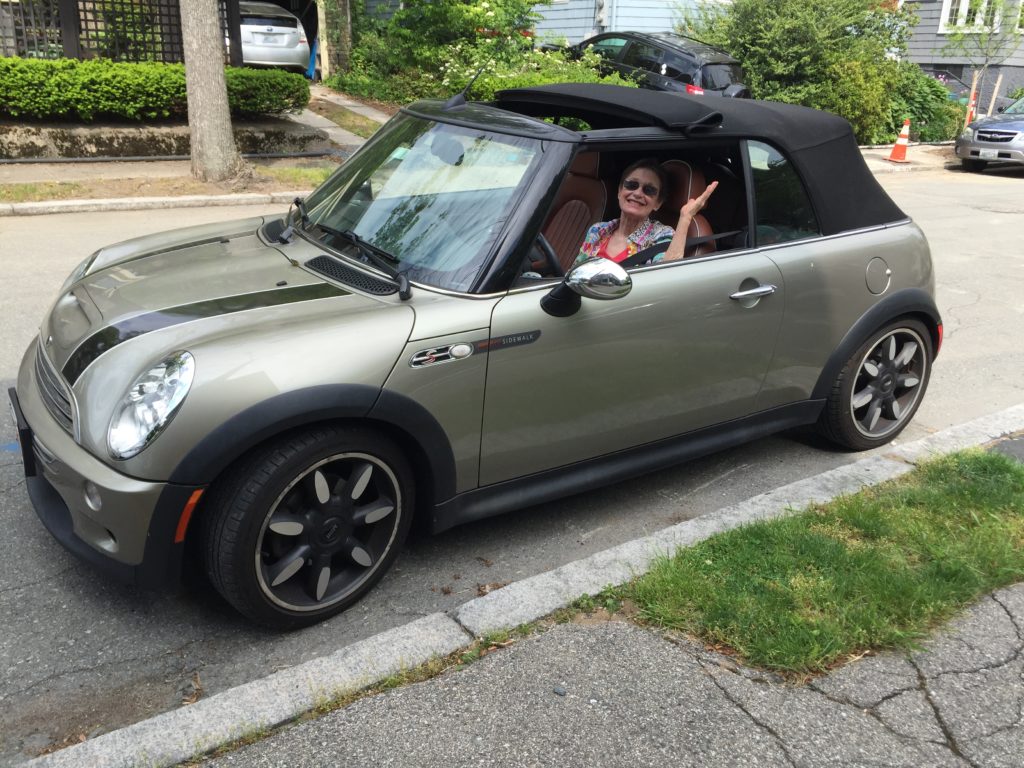 When the formal festivities were over, four of us set out for the Diggs/McCully home in eastern New York State, a three-hour drive across Massachusetts. Lale had the latest of her zippy little cars, this one a spirited Mini convertible. I admired it, and Lale, always willing to share the treasures of a beautifully curated life, said, "Don't you want to drive it?"
Turned out she meant drive it all the way home. I was tickled, but nervous. Lale wasn't at all concerned about her baby. She settled into the passenger seat and launched into the story of her young life, much of it new to me. Much of it sounded painful, if highly entertaining, thanks to Lale's astringent wit and a familiar cool distance that both insulates and frees her. When, at the end of the three hours, she said she was making it all into a book, I was enthusiastic. If she could write the way she talked, there was no limit to its appeal.